Travelling by train evokes a romantic past. Leisurely taking in the sights and enjoying the journey as much as the destination. The views of oceans, mountains, and forests seen through the windows of a speeding locomotive are some of the most beautiful sights in the world. Japan is famous for the lightning fast Shinkansen Bullet Train, which regularly takes hundreds of passengers between Tokyo and Osaka in under three hours, and for developing the next-generation of high-tech rail, but it has a wide range of "Joyful trains" which travel on some of the country's most beautiful railways. These trains are more than just a way to get to your next destination, they are a unique and beautiful experience, and one of the greatest is TOHOKU EMOTION.
What is the TOHOKU EMOTION train?
Despite the image of railway travel as being from a bygone era, the beautiful TOHOKU EMOTION only made it's debut in 2013. Each carriage is decorated in the motif of traditional crafts from around the Tohoku region. Some of the trains run along the coast and provide incredible ocean views and panoramas of the beautiful natural landscape of Northern Japan.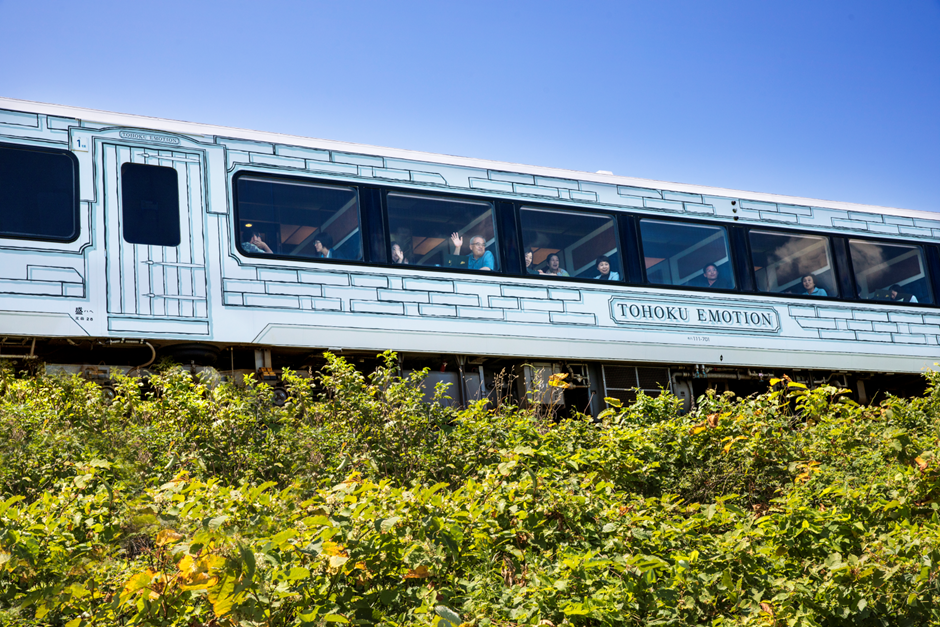 The train route lets you experience about 60 kilometres of natural beauty and a luxury meal
Along the way, you will be able to see the vast plains of the Tanesashi Coast, as well as Kabushima Island, a famous natural breeding ground for seabirds. Visit this area of natural beauty you April to July for an unbelievable number of black-tailed gulls, or enjoythe lush scenery of the grasslands and wildflowers from mid-June to mid-July. The TOHOKU EMOTION route lets you experience about 60 kilometres of natural beautycan see everything from the comfort of a luxury train carriage.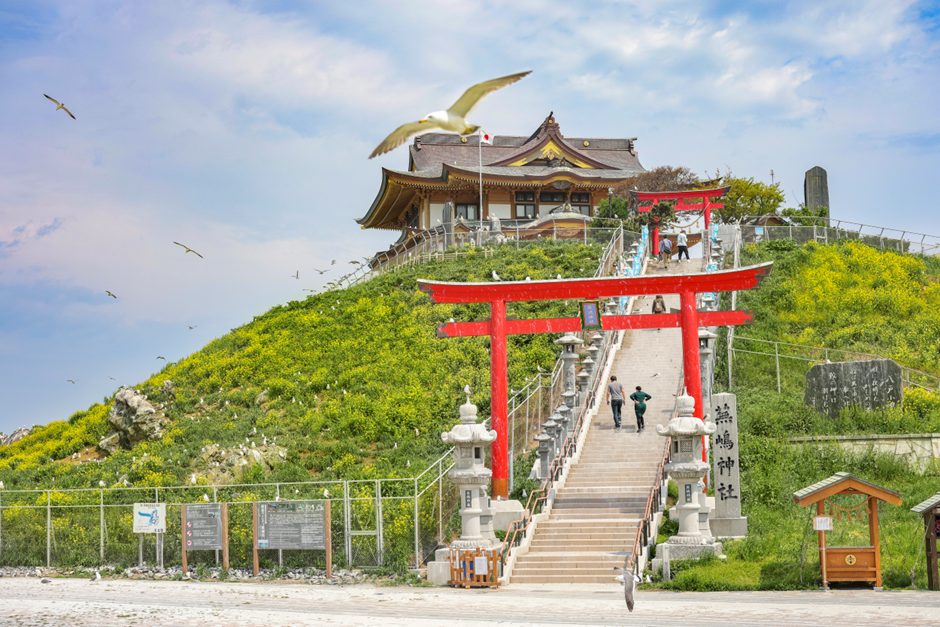 Kabushima Island
The train includes a private compartment railcar and open dining railcar with a luxury meal and a spectacular view, as well as live kitchen space railcar where you can see the chefs preparing meals using local ingredients. The menu also offers different meals on each leg of the journey, so you can enjoy a meal on the outward journey and a dessert on your return.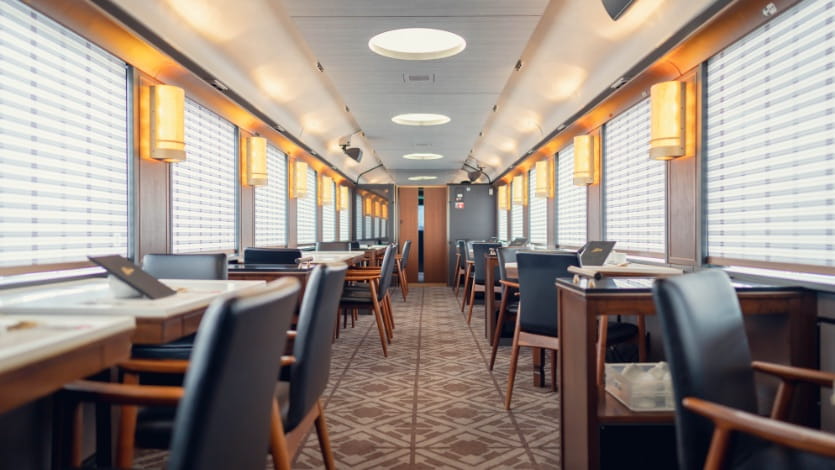 Dining Area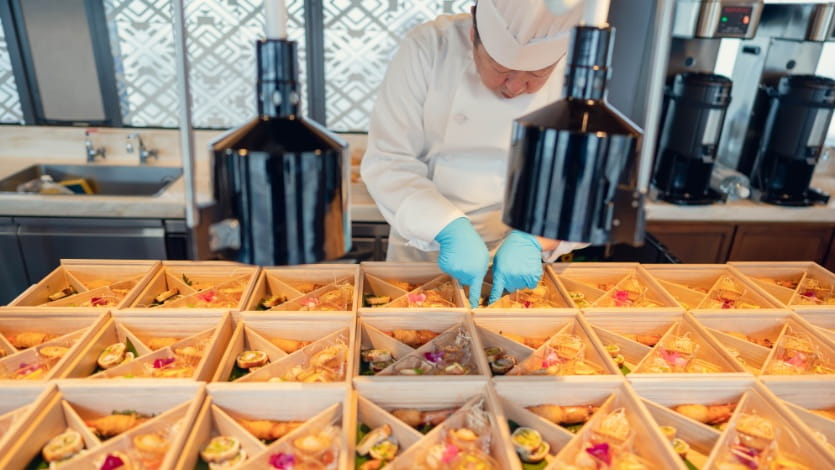 (Open Kitchen Railcar )
For a unique celebration you can also charter the whole train and enjoy the ride with up to 48 guests. The cost is about £4,500 (about 800,000 yen)
The train runs between Hachinohe in Aomori prefecture and Kuji in Iwate prefecture.Why not travel in style, stay cool in the summer and enjoy your trip through the gorgeousHachinohe area in a unique and beautiful train? Make the journey as special as the destination!